Cooley Landing Trail Loop blog was written and originally published by Environmental Volunteers. Explore more of the South Bay during your Bay Day Trail Challenge.
Nestled behind the Palo Alto Airport hides a gem of an outdoor opportunity for all ages; the EcoCenter in Palo Alto Baylands. This public nature center can be the jumping off point to the Cooley Landing Trail Loop.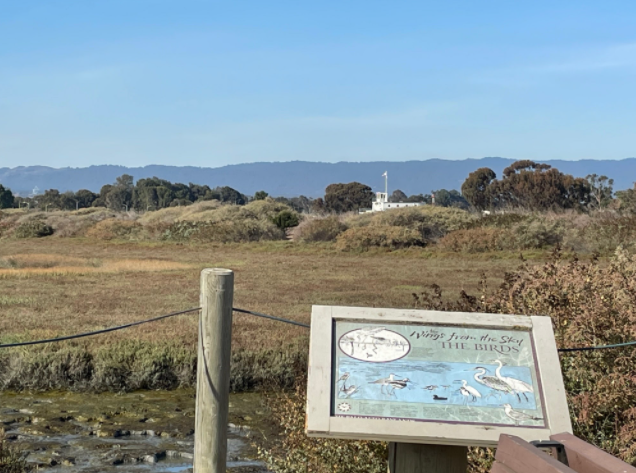 Are you an aviation buff? The Cooley Landing Trail Loop will be a sensory feast!
As you walk, bike or run the 3.2 mile trail you'll hear the sounds of the single engine planes take off.
Feel the breeze from the bay, hear the calls of snowy egrets, or be lucky enough to spot the endangered Salt Marsh Harvest Mouse. Along the way try and spot the varieties of wildflowers or get the kids, young and old involved in counting the number of different types of birds they see. When you close in on the loop don't forget to stop into the EcoCenter during their open hours and learn even more about what you saw. This year around access, flat trail won't disappoint!
Contact communications@evols.org to register for the Environmental Volunteers Team today!